Pass the ICC F32 National Standard Residential Mechanical Class C Exam
Learn how to become ICC F32 National Standard Residential Mechanical certified
(Online and self-paced)
If your state, county, or city licensing agency requires you to pass the ICC F32 National Standards Residential Mechanical Exam Class C exam, complete our online ICC exam preparation course, then schedule your F32 exam through Pearson|VUE.
$199.00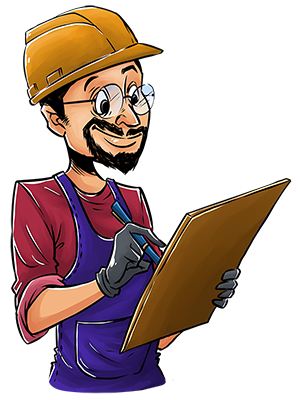 Your Blueprint for Success. Pass the ICC F32 Exam, Guaranteed.
Refresh your 2015 IRC code knowledge. Successfully prepare for your ICC F32 certification exam without leaving the comfort of your home or office. Our ICC F32 National Standard Residential Mechanical exam preparation course is your best, most affordable path to success!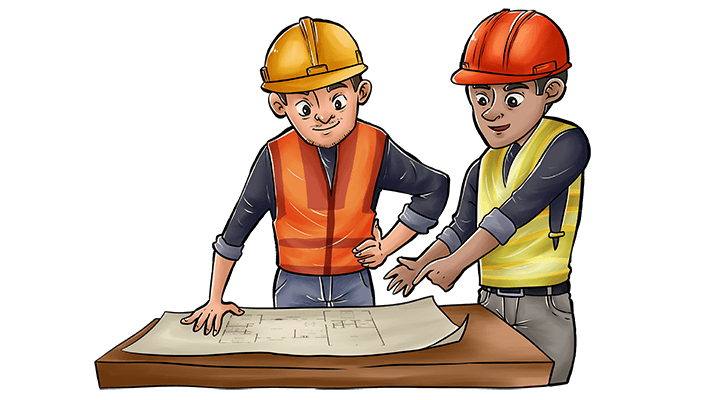 Pass your ICC F32 ICC National Standard Residential Mechanical Class C exam. Our 100% money-back guarantee backs this course. We provide the study materials (excluding codebooks) required to PASS THE ICC F32 EXAM. 
---
How To Use Our Online Study Center
STUDY our "Navigating the 2015 IRC: A Code Primer – This eManual familiarizes you with the code's structure and function within chapters 1-2 and 12-24 of the 2015 IRC, "ICC International Residential Code for One and Two-Family Dwellings."
PRACTICE answering realistic exam questions using the methods explained in our "Navigating the 2015 IRC" Manual." Over 750 code-specific practice questions and answers and unlimited full-length, timed final exams. 
The course includes:
eManual (Navigating the 2015 IRC Ch 1-2 & 12-24: A Code Primer)
Printable Worksheets (Companion to 2015 IRC eManual)
Online Practice Questions (Practice looking up answers in your codebook, take full length simulated exams)
---
eManual – Navigating the 2015 IRC: A Code Primer
Our "NAVIGATING THE 2015 IRC" eManual helps students review the (IRC) International Residential Code. When you master the code, you master your Exam!
This eManual is the starting point for the TLC Certification Training Program. It will familiarize you with the use, layout, and content of chapters 1-2 and 12-24 of the 2015 IRC.
eManual includes:
The purpose and layout of the code
How to navigate the IRC
Codebook navigation exercises, speed drills
Using the Table of Contents
Breaking down questions by subject (Chapters 1-2 and 12-24)

Keyword Identification, how to Identify the subject of a question for easy reference.
How to search for a code article by referencing the INDEX
Code reference example questions with in-depth solutions.
You are allowed by ICC to use the 2015 IRC codebook when taking your ICC F32 Exam!
---
Online – STUDY QUESTIONS & PRACTICE EXAMS
Access eManuals, Study Questions, and Simulated Exams From Any Device With Internet Access!
Our online practice questions provide you with a framework to practice utilizing your 2015 IRC, Codebook. The process of constantly utilizing your codebook to answer test questions builds up your speed and code knowledge. Our course provides you with the required skill set to pass your ICC F32 National Standard Residential Mechanical Class C exam.
Four modes of study!
Chapter Study Mode: Covers over 750 ICC F32 exam practice questions & answers. (Organized as Question – Answer – Code Location)
Flashcard Mode: Online Virtual Flashcards provide randomized access to our entire question set and are an ideal setting to practice answering exam questions. (Organized as Question – Answer – Code Location)
Chapter Tests: Provides real-time feedback on each chapter of our study materials, enabling you to concentrate on chapters that need improvement.
Simulated Final Exams: Simulates the taking of your ICC F32 National Standard Residential Mechanical exam.

Full length (Exact  number of questions as on F32 Exam)
Timed (Exact amount of time as actual ICC F32 exam)
Randomized (Questions are randomized, all exams are unique)
Properly Balanced (Balanced according to the ICC Exam schedule guaranteeing a realistic ICC F32 exam simulation)

Take as many simulated final exams as you want! (These exams help you to gain the knowledge, speed, and confidence needed to pass your ICC F32 exam effortlessly)
---
One-year online access: Full access membership to our online study center. Experience the convenience of learning at home or in the office, saving valuable travel time to an in-person course.
---
THIS PROGRAM REQUIRES YOU TO HAVE A COPY OF THE 2015 (IRC) INTERNATIONAL RESIDENTIAL CODE. IF YOU DO NOT POSSESS A COPY OF THiS BOOK, PURCHASE IT BELOW.
70 Questions – 3 Hr Time Limit – Open Book Exam – 70%+ To Pass
General Requirements: 32%
Appliances and Equipment: 6%
Duct Systems: 15%
Combustion Air: 23%
Chimneys and Vents: 10%
Fuel Supply Systems: 14%
---
Please click the following link to read/download the ICC Candidate Information Bulletin.
This bulletin answers most questions raised by examination candidates. Please read it carefully. You will find it a useful reference throughout your registration and examination process.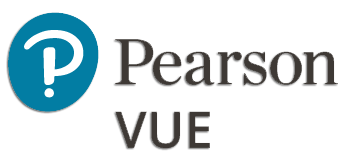 Take your ICC F32 exam at the closest Pearson|VUE test center.
ICC exams are available at Pearson|VUE testing centers across the country.
CLICK HERE – For more information or to set up an exam with Pearson|VUE. 
---
About the ICC F32 National Standard Residential Mechanical Class C exam.
This information regarding the ICC F32 exam is provided to you as a courtesy. Check with ICC at www.iccsafe.org and/or Pearson|VUE at www.pearsonvue.com/icc to verify this information's accuracy.
Contact the appropriate building department for specific licensing requirements.
Passing an ICC national standard exam is NOT a license to practice and does not guarantee a license in any jurisdiction.
To acquire a license to practice, you must apply to the specific state licensing agency or building department and meet all of their licensing requirements.
---
Pearson|VUE Requirements/Recommendations for scheduling the F32 Exam.
IMPORTANT: ICC has been split into different testing programs on the Pearson|VUE website. You will need to know the three-digit exam code before registering for your Contractor/Trades exam. Each testing program will require a unique username and password.
The Contractor/Trades program is also split into exams that require pre-authorization and exams that do not require pre-authorization. View the current exams that require pre-authorization OR do not require pre-authorization.
---
To create an account, schedule an exam, view exams, or find a test center, please go to home.pearsonvue.com/icc/license.
If you answer sixteen or more of these free ICC F32 practice questions correctly, you are in pretty good shape.
However, if you miss four or more questions, get this course, you are in danger of failing your ICC F32 exam.
---
Submittal documents that consist of construction documents must be submitted in ___________ or more sets with each application for a permit.
The unobstructed passageway provided for mechanical appliances in attics must be a max. length of __________ where the dimensions of the passageway are 6′ high and 22″ wide for its entire length.
Excavations for a vented floor furnace installation must slope outward from the perimeter of the base of the excavation to the surrounding grade at a max. angle of __________ from horizontal.
In range hoods, exhaust hood systems that are capable of exhausting in more than _________ must be mechanically or naturally provided with makeup air at a rate approximately equal to the exhaust air rate.
In absorption cooling equipment, condensate from the cooling coil must be disposed of from the drain pan outlet to an approved place of disposal by piping sloped a min. of __________ in the direction of discharge.
Stationary fuel cell power plants having a max. power output of ___________ must comply with ANSI/CSA America FC 1.
Gypsum products are permitted to construct return air ducts or plenums for above-ground duct systems, so long as the air temperature does not exceed __________ and exposed surfaces are not subject to condensation.
What is the minimum capacity (in gallons) for a non-pressurized expansion tank on a forced hot-water systems where the system volume is 10 gallons?
Access to a furnace connection in an under-floor plenum must be provided through an opening in the floor measuring a min. __________.
If a system has a single ___________ steam boiler, shutoff valves are not required.
One set of approved construction documents must be retained by the building official for a min. period of ___________ from date of completion of the permitted work.
Clothes dryer exhaust ducts must terminate a min. of __________ in any direction from openings into buildings.
The marking in ground-source heat-pump ground-loop system piping must state __________.
Oil-fired appliances must be provided with combustion air that complies with ___________.
The requirements set forth in Chapters ____________ of the IRC regulate the design, installation, maintenance, alteration and inspection of mechanical systems.
Oil piping must not use unions requiring gaskets or packings, right or left couplings, and sweat fittings employing solder having a melting point less than ___________.
Pipes that are located outside of a framing members and less than __________ from the nearest edge of the face of the framing member to which the membrane will be attached, must be protected by shield plates that cover the width and length of the piping.
Where it is not possible to locate a chimney connector entry at least 6″ above the bottom of the chimney flue, the cleanout must be provided by installing a __________ in the connector next to the chimney.
Wherever system components in a thermal solar energy system, may be subjected to pressure drops below atmospheric pressure during operation or shutdown, they must be protected by a/an ___________.
Single-wall metal pipe must be guarded by a ventilated metal thimble a min. of __________ larger in diameter than the vent connector.