Pass the ICC F49 Electrical Contractor Exam
Learn how to become an ICC F49 Electrical Contractor (Online and self-paced)

If your state, county, or city licensing agency requires you to pass the ICC F49 Electrical Contractor Exam, complete our online ICC exam preparation course, then schedule your F49 exam through Pearson|VUE.
$199.00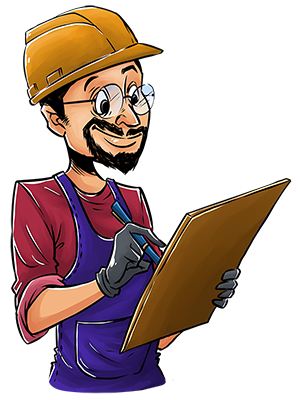 Your Blueprint for Success. Pass the ICC F49 Exam, Guaranteed!
Refresh your 2014 NEC code knowledge. Successfully prepare for your ICC F49 certification exam without leaving the comfort of your home or office. Our ICC F49 Electrical Contractor exam preparation course is your best, most affordable path to success!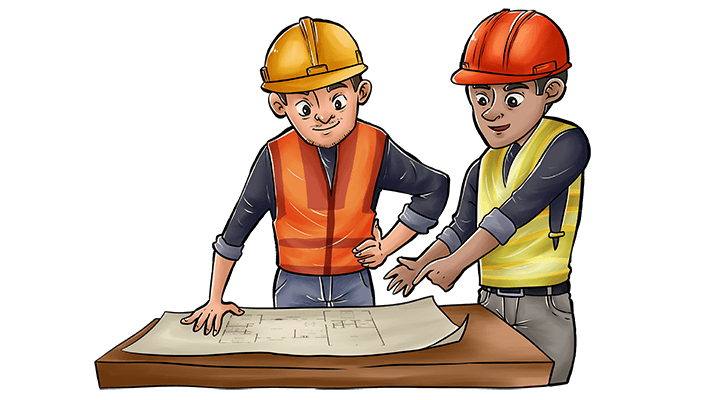 Pass your ICC F49 Electrical Contractor exam. Our 100% money-back guarantee backs this course. We provide the study materials (excluding codebooks) required to PASS THE ICC F49 EXAM. 
---
How To Use Our Online Study Center
STUDY our "Navigating the 2014 NEC: A Code Primer – This eManual will familiarize you with the code's structure within the 9 chapters of the 2014 NEC. National Electrical Code.
PRACTICE answering realistic exam questions using the methods explained in our "Navigating the 2014 NEC". Over 1,200 code-specific practice questions and answers and unlimited full-length, timed final exams. 
The course includes:
eManual (Navigating the 2014 NEC. A Code Primer)
Printable Workbook (Companion to 2014 NEC eManual)
Online Practice Questions (Practice looking up answers in your codebook, take full length simulated exams)
---
eManual – NAVIGATING THE 2014 NEC: A Code Primer:
Our "NAVIGATING THE 2014 NEC" eManual helps students review the (NEC) National Electrical Code.
When you master the code, you master your Exam!
This eManual is the starting point for the TLC Certification Training Program. It will familiarize you with the use, layout, and content of chapters 1 through 9 of the 2014 NEC.
Manual includes:
The purpose and layout of the code
How to navigate the NEC
Codebook navigation exercises, speed drills
Using the Table of Contents
Breaking down questions by subject (Chapters 1-9)

Keyword Identification, how to Identify the subject of a question for easy reference.
How to search for a code article by referencing the INDEX
Code reference example questions with in-depth solutions.
You are allowed by ICC to use the 2014  NEC codebook when taking your ICC F49 Exam!
---
Online – STUDY QUESTIONS & PRACTICE EXAMS
Access eManuals, Study Questions, and Simulated Exams From Any Device With Internet Access!
Our online practice questions provide you with a framework to practice utilizing your 2014 NEC Codebook. The process of constantly utilizing your codebook to answer test questions builds up your speed and code knowledge. Our course provides you with the required skill set to pass your ICC F49 Electrical Contractor exam.
Four modes of study!
Chapter Study Mode: Covers over 1,200 ICC F49 exam practice questions & answers. (Organized as Question – Answer – Code Location)
Flashcard Mode: Online Virtual Flashcards provide randomized access to our entire question set and are an ideal setting to practice answering exam questions. (Organized as Question – Answer – Code Location)
Chapter Tests: Provides real-time feedback on each chapter of our study materials, enabling you to concentrate on chapters that need improvement.
Simulated Final Exams: Simulates the taking of your ICC F49 Electrical Contractor exam.

Full length (Exact  number of questions as on F49 Exam)
Timed (Exact amount of time as actual ICC F49 exam)
Randomized (Questions are randomized, all exams are unique)
Properly Balanced (Balanced according to the ICC Exam schedule guaranteeing a realistic ICC F49 exam simulation)

Take as many simulated final exams as you want! (These exams help you to gain the knowledge, speed, and confidence needed to pass your ICC F49 exam effortlessly)
---
One-year online access: Full access membership to our online study center. Experience the convenience of learning at home or in the office, saving valuable travel time to an in-person course.
---
THIS PROGRAM REQUIRES YOU TO HAVE A COPY OF THE 2014 (NEC) NATIONAL ELECTRICAL CODE. IF YOU DO NOT POSSESS A COPY OF THIS BOOK, PURCHASE IT BELOW.
80 QUESTIONS – 3:30 HOUR TIME LIMIT – OPEN BOOK EXAM – 70% + TO PASS
General Requirements: 10%
Services: 17%
Branch Circuits and feeder Calculations: 19%
Wiring Methods and Distribution Systems: 19%
General Use Equipment: 12%
Special Occupancies: 9%
Special Equipment: 7%
Special Systems: 7%
---
Please click the following link to read/download the ICC Candidate Information Bulletin.
This bulletin answers most questions raised by examination candidates. Please read it carefully. You will find it a useful reference throughout your registration and examination process.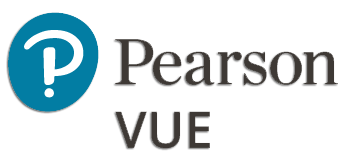 Take your ICC F49 Exam at the Closest Pearson|VUE Test Center
ICC exams are available at Pearson|VUE testing centers across the country.
CLICK HERE – For more information or to set up an exam with Pearson|VUE. 
---
About the ICC F49 Electrical Contractor exam.
This information regarding the ICC F49 exam is provided to you as a courtesy. Check with ICC at www.iccsafe.org and/or Pearson|VUE at www.pearson|VUE.com/icc to verify this information's accuracy.
Contact the appropriate building department for specific licensing requirements.
Passing an ICC national standard exam is NOT a license to practice and does not guarantee a license in any jurisdiction.
To acquire a license to practice, you must apply to the specific state licensing agency or building department and meet all of their licensing requirements.
---
Pearson|VUE requirements/recommendations for scheduling the F49 exam.
IMPORTANT: ICC has been split into different testing programs on their website. You will need to know the three-digit exam code before registering for your Contractor/Trades exam. Each testing program will require a unique username and password.
The Contractor/Trades program is also split into exams that require pre-authorization and exams that do not require pre-authorization. View the current exams that require pre-authorization OR do not require pre-authorization.
---
To create an account, schedule an exam, view exams, or find a test center, please go to home.pearsonvue.com/icc/license.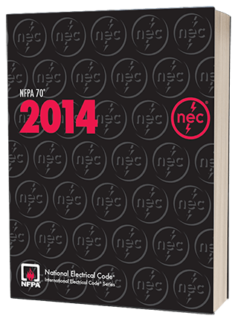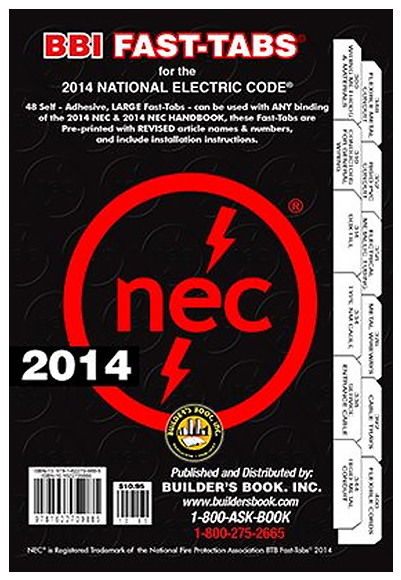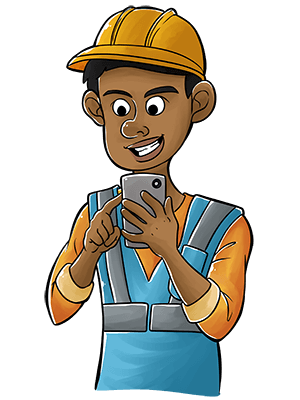 If you answer sixteen or more of these free ICC F49 practice questions correctly, you are in pretty good shape.
However, if you miss four or more questions, get this course, you are in danger of failing your ICC F49 exam.
---
Of the following output characteristics, which is NOT required to be compatible to the output of a generator or other electric power production source operating in parallel with an electrical supply system?
Power-limited fire alarm cable must have a moisture-impervious metal sheath or be listed for the purpose if they are used in what kind of location?
For a trade size 3 in. rigid Schedule 40 PVC conduit over 24 inches long, what are the maximum number of size 1 AWG XHHW compact conductors allowed?
For a branch-circuit where lighting outlets or general-use receptacles are also supplied, what is the maximum percentage of the rating that may not be exceeded by a cord-and-attachment-plug connected room air-conditioner?
In what location are disconnecting means NOT required for individual luminaries with fluorescent double ended lamps and ballasts?
What is required for a control transformer when a 240-volt wye-connected motor gets power from a converted single-phase source, and it is intended to connect a 120/240-volt transformer to control the motor on the load side of the converter___________?
The maximum percent of FMC conduit interior total area the may be filled if more than 2 conductors are used in the tube is__________?
A maximum continuous load on an overcurrent device is limited to 90 percent of the device rating. If the protective device is rated 80A, what is the maximum continuous load permitted?
For a one-family dwelling with a 200 ampere, 120/240-volt, single-phase main service panel, supplied with size 2/0 AWG THW copper ungrounded service-entrance conductors in rigid metal conduit (RMC), what is the minimum allowed size of bonding jumper for the service-entrance conduit?
At what distance from entering the building must the metal sheath of communication cable be grounded or interrupted?
For fixed outdoor electric deicing equipment, the ampacity of branch-circuit conductors and the rating or setting of overcurrent protective devices supplying the equipment shall be a minimum of __________of the full-load current.
Multiwire branch circuits supply only line to neutral loads except where they supply only one utilization equipment or__________.
For equipment rated 1200 amperes or more and over 6 feet wide that contain overcurrent devices, there shall be one entrance to and egress from the required working space not less than __________ inches wide and __________ feet high at each end of the working space.
Where a counter-mounted cooking unit is mounted in a corner, the space behind the unit is exempt from wall countertop receptacle spacing requirements when the measurement from the back of the unit to the corner of the wall is less than__________.
Because limiting the number of circuits on a single enclosure minimizes the effects from a ground fault or short circuit in one circuit, the NEC provides that the number or circuits and wires in a single enclosure be___________.
Smoke detectors with control output functions shall be verified that the control capability shall remain operable even if the signaling line circuit is in alarm state or__________.
For Radio and Television distribution equipment, a bonding device intended to provide a termination point for the grounding conductor should comply with all of the following conditions except__________.
In new construction, luminaries installed within 1.5 meters (5 feet) of the edge of the water or over a pool, fountain, or similar body of water must be mounted a vertical distance above the maximum water level of no less than__________.
Class 1, Class 2 and Class 3 circuits should be identified at terminal and junction boxes because__________?
Cord connected luminaries installed in bathtub and shower areas shall NOT have any parts within a zone measured__________.